What's the best payment solution for my business?
By Malcolm Sloan | 16th November 2021 | General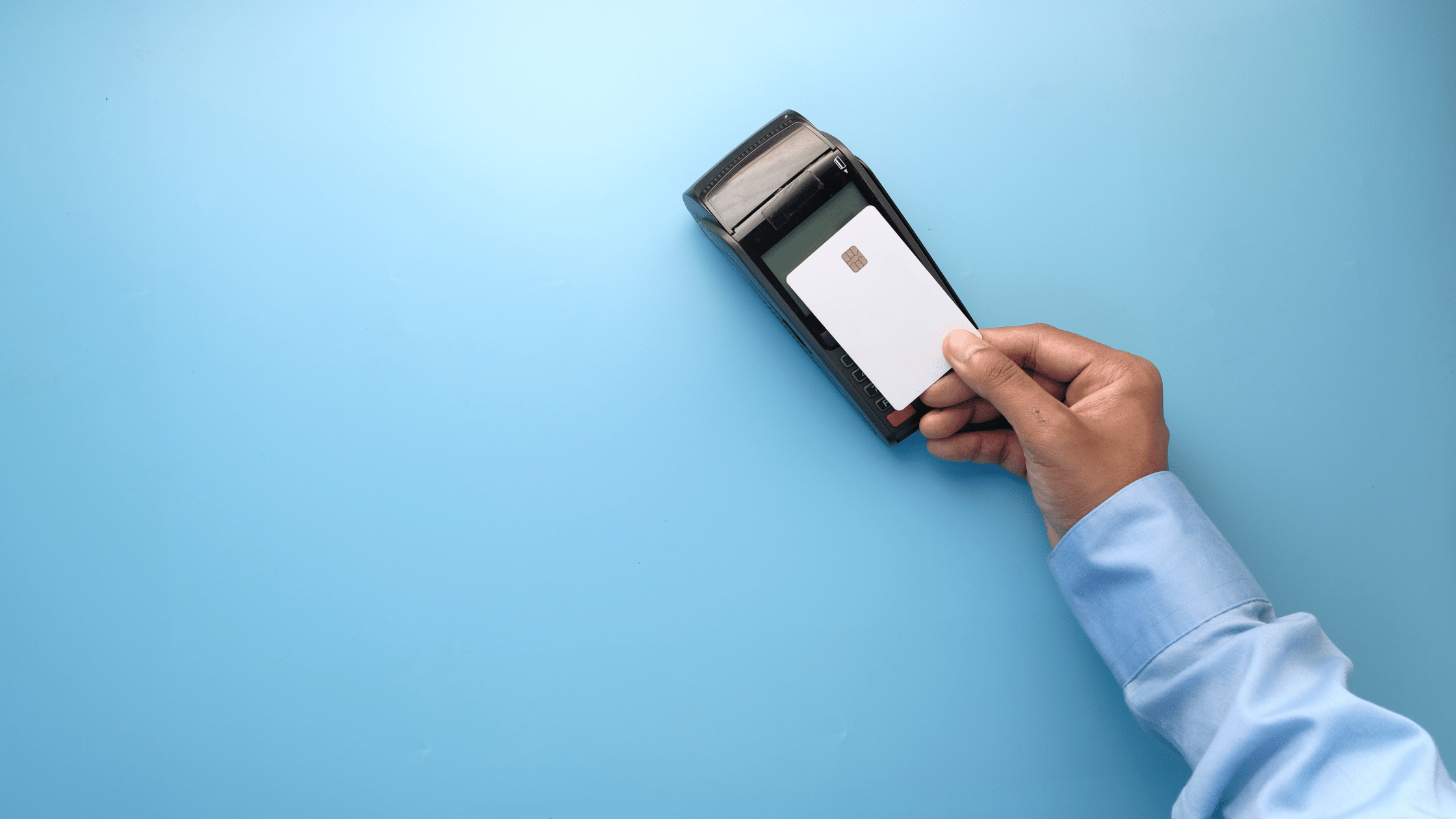 When running your own therapy, exercise or wellness business then money and getting paid is one of the crucial parts to it. For the majority then no payment means no business. However, when deciding what to do there are lots of options and considerations ranging from who to use, when to take payment and specific questions such as can you save card details to charge in the event of no shows? Though it's normally who's the best out of SumUp, iZettle or Square though this has now changed.
We've covered all of this below along with the other options and the results might just surprise you. If you're short of time and just want a price/functionality comparison chart then Figure 1 may provide everything you need.
Figure 1: The most popular payment providers ranked in alphabetical order*:

*This information is accurate as of 07 January 20212
Payment Provider Options
There are lots of payment options that are out there each with their pros and cons but we've listed the main ones here and their prices (figure 1) where you can see for yourself what is best for you price and functionality wise.
Stripe is still the most used online payments option integrated with almost all practice / clinic / business management software, but it lacks an in person offering and it's pay out rates are frustratingly slow up to 14 days.
From an in person side unless business have been doing thousands of transactions a month to negotiate with their bank then the likes of iZettle, SumUp and Square have been popular with no monthly fee and lower rate in person card payments. They are starting to try to break into the online space however the functionality is still limited and/or rates are higher at present.
The biggest problem though has been the lack of a joined-up solution that works online and offline, automatically reconciles with bookings and is done at an affordable price. This not only saves money but also the time and frustration of manually reconciling payments. Thankfully a solution is now here.
From being the first software provider in this industry to integrate online payments and multiple bank accounts SIF Health have been at the forefront of making your life easier. We've spent over a year assessing and building out options to solve the joined up but low-cost problem and we've cracked it. Saving the average therapist more than £50 a month in fees, getting rid of expensive charge backs and allowing near instant transfers into your bank account whilst all reconciled to bookings. This being the case for online, telephone or in person payments.
Wider payments considerations
In the various surveys we've done across hundreds of small business owners in the therapy, exercise and wellness business space then there is a clear priority that drives their decision making. That is the cost to them financially. Everything else is rarely thought about but there are actually EIGHT points to consider:
1. Cost to you financially
Every option has a financial cost to it and is hugely important. The smart therapists are the ones that consider the true price vs value including all costs and choose what is right for them. Figures 1 and 2 above show you the price.
2. Cost to use time wise
Perhaps the most forgotten element is the time it takes to reconcile payments to bookings as well as checking what has/hasn't been paid and having to chase manually if it hasn't. 30-60 minutes a day is the average estimate of time taken and what is that time worth to you? Choosing a payment option that allows for full reconciliation to bookings may have a big impact for you.
3. Ease of use
A self-explanatory one but how easy do you find it and does it cause stress and worry? What is the value to you of being less stressed? How much would you or do you pay to reduce your stress? Chances are it's a lot higher than any payment option listed.
4. Cost to your client financially
This is normally zero unless you insist on cash with more and more cash machines charging for withdrawals and/or the cost of travelling to a cash machine to ensure they can pay you.
5. Cost to your client time wise
This is perhaps the most overlooked point normally. It's something known as the 'customer journey'. Given 40 percent of people won't even wait 3 seconds for a website to load[1] then a significant number of people simply won't bother booking if there are points that cost them their valuable time.
For example, having to go out of their way to make sure they have cash or being given a sort code and account number and having to manually remember and action logging into online banking, finding the details and making the payment. You might be reading this and thinking that seems minor but it's worth seeing what that translates to:
· Your choice of payment saves 20p per booking to you but increases client time/effort cost.
· You have 100 appointments a month and that thus saves you £20 a month.
· Your average booking is worth £40 an appointment
· An average client books 5 appointments and refers 1 friend a year thus making them worth £200-£400 a year for you.
· If the added steps and frustration with the harder customer journey was putting off just 1 client every 6 months that costs you £400-£800 a year whilst 'saving' you £240 leading to a worse customer journey and a loss of £160-£560.
6. Ease of use for your client
The points raised above in number 5 are directly applicable here. Harvard Business Review did a study[2] of 75,000 people and found that delighting customers does not build loyalty. What does is reducing the effort for the customer. It's making the day-to-day interaction easier for them to reduce frustration and time for them to achieve what they want to achieve. Is this an area you've thought about?
7. When to take payment
Upfront, a deposit, or in person are the three main options each with their pros and cons but it's worth thinking what is right. Depending on the nature of your business you may consider a direct debit type option which is where a provider like GoCardless specialises, but these are still not commonly used in this industry due to the nature of appointments.
What can you book on the internet to do in a few days' time that you don't pay up front for? Virtually nothing. As such then upfront payment can be incredibly convenient and time saving for both you AND your clients. It also removes any awkwardness of having to ask for payment at the end. Having said this, not everyone feels comfortable doing this and if using automated reminders such as SMS then this can still reduce no show rates whilst allowing on the day payment.
A halfway house can be to take a deposit to secure the booking. The only online platform you can do this through at present is SIF Health which also has the functionality to vary the payment type by service, i.e. you can ask for full payment for an initial consultation which has the highest no show risk compared to a follow up.
8. Can I save card details?
An increasingly asked question is can I save card details to charge a client in the event of a no-show? Square for example offer this as a service which on the face of it seems attractive that if a client doesn't turn up then you can simply charge their card so you still get paid. There is a big but sadly.
Under ICO and UK GDPR regulations then credit card information falls under personal data which means obtaining explicit consent from the individual is generally necessary to store and process it. You would also need to inform individuals of the exact reason behind their data being collected and stored, and for these purposes clearly stating what your objectives in gathering credit card information are as well as your review process to ensure you do not store the information for longer than is necessary.
Having a paragraph buried in terms and conditions may well not be enough and in the worse case the client that didn't show can dispute the charge which normally involves you not just losing the payment but getting charged an additional sum in the process by your bank typically around £20 upwards.
Another advantage of the SIF Health payments solution is that charge backs are not possible.
Summary
We hope you've found this useful in giving a comparison of the options, things to consider and how you can save time, money and frustration.
Take advantage of a 30 day free trial of SIF Health including free payments or book a call at a time that suits you to discuss what's best for you.

[1] https://www.entrepreneur.com/article/281986
[2] https://hbr.org/2010/07/stop-trying-to-delight-your-customers
More articles